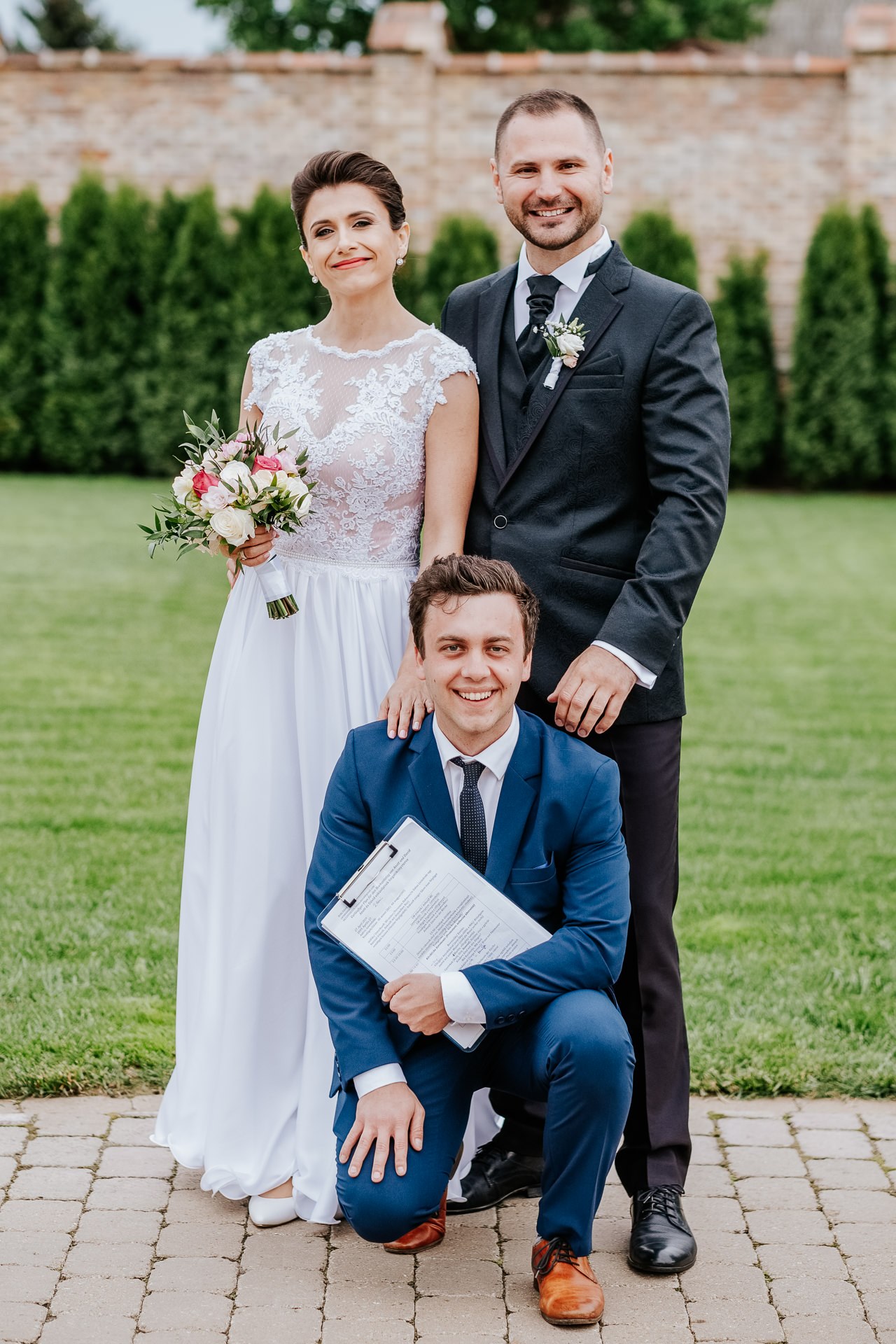 Master of Ceremony
Are you incredibly busy with the preparations?! Have you often considered that it might be better to celebrate your wedding on a small, sunny island, just you two and a few others?
Don't worry, you aren't the first people to have thought along these lines…
What would it be like however, if you didn't have to travel all that far for your wedding? You would be able to celebrate your big day with family and friends, without any stress. With this I can help you!
A frictionless operation and an entertaining programme for your wedding are just as important to me as they are to you! It is my aim for my work to create a memorable and carefree experience for you. Before your wedding, everything will be carefully discussed so that your big day runs completely smoothly and you can enjoy a stress-free atmosphere with your circle of friends and family.
Contact
Wedding Speaker
I write and deliver personal, cliché-free ceremonies. We share tearful and funny moments with the guests. I switch between the different languages (Hungarian, German and English) during the ceremony to keep it exciting for everyone. Whether it is a unilingual or multilingual wedding, I design the ceremony so that the length is ideal for everyone.
About me
I have over 15 years of on-stage experience, meaning I can easily coordinate your countless guests. Additionally, I have worked many years within the hospitality sector, learning amongst other things this: The customer is king. Irrespective from which cultures your guests herald, thanks to my many international domiciles such as Austria, Italy and China, I can assure you that nothing stands in the way of smooth communication.
My partner and I got married in Hilton Budapest last July and we were honoured to got to have Mr Erős as our MC. As a non-hungarian and not knowing what a MC is and what can they do for your wedding, I was not sure if we should even have someone as our MC; but things got changed as soon as Dávid arrived into our planning picture.
He helps you every step of the way, he even helps you with planning. He shares with you his unbelievably good experience and he always always listens to your desires. He does make the whole wedding planning easy and most certainly on the night of the wedding (most stressful night for bride and the groom) he does not let you think about anything. The night of the wedding will go according to the plan without even you noticing it.
He certainly puts smile on your face and he respects your wishes, cultures, language and desires.
Cannot recommend him more as we certainly were the happiest with the service he provided.
thank you Dàvid
Eszter and Shahin
Budapest, Iranian-Hungarian wedding
First meeting
We get to know each other online or offline
Contract
We agree on the terms officially
Wedding plan
In 2-3 hours we plan your Big Day from the arrival to the bridal dance
Last check
On the last week before your wedding we go through the plan again
The Big Day
Your dreams come true